PRESS TECHNICIAN
Job Description:
A Press Technician operates and maintains a printing press according to customer specifications; adjusting color, densities, registration, ink, and substrate for quality control and accurate sheets. The Press Technician is essential when it comes to the quality of a printed piece.
mechanical
I Love Machinery
Printing presses are highly specialized, advanced pieces of machinery. Press Technicians may use an Offset Press to print a brochure, or a Flexographic Press to print a bag, or a Digital Press to print postcards, or a Wide Format Press to print a banner.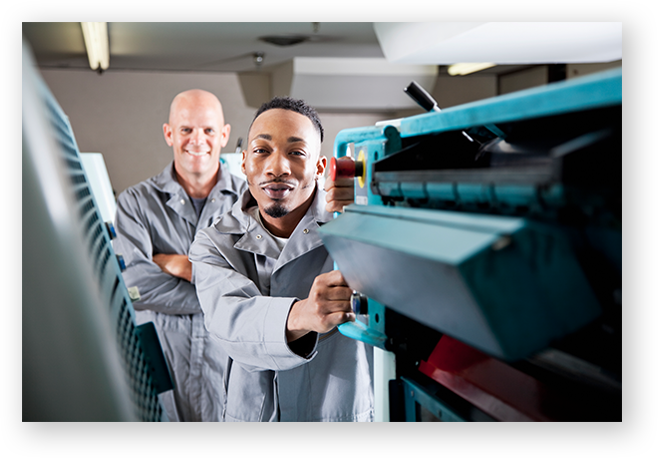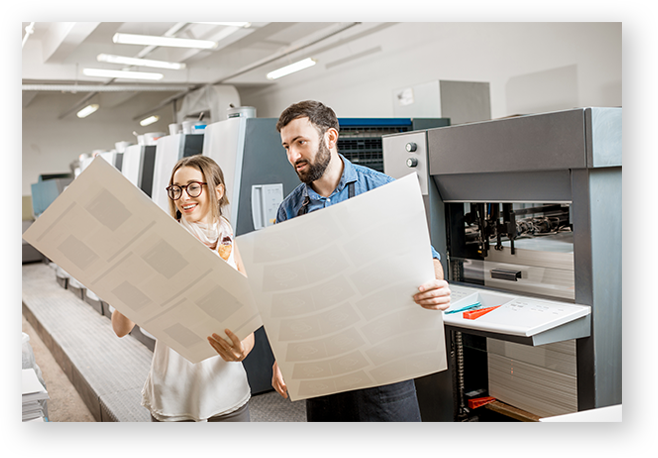 meticulous
I Value Attention To Details
Printers continually take advantage of new technologies to reduce the costs of production. The Press Technician participates in an ongoing process of evaluating how systems operate to improve the production process.
precise
I'm Not Afraid of A Little Math
Quality printing requires the paper, ink, and printing presses are all in sync, despite every job being unique. Press Technicians combine the art of applying ink on a surface with scientific breakthroughs that have advanced the quality of print like never before.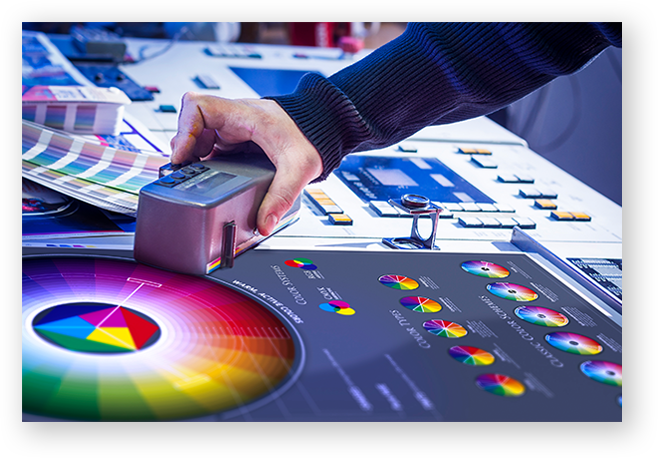 inventive
I Know How To Troubleshoot
Blending traditional print techniques with advanced digital technologies requires attention to detail and an ability to communicate. Press Technicians continually inspect the sheets and equipment for proper color and function, inventing solutions to keep the presses running and the job on track.
GET YOUR PRINT IS
EVERYWHERE KIT TODAY!
Complete the form to access the PRINT IS EVERYWHERE e-store to order your kit and support materials.
The Print is Everywhere campaign:
Helps all industry stakeholders effectively tell the positive stories of print to students, career advocates, and parents.
Conveys how print impacts everyday live in ways not always recognized as being borne by one industry.
Is designed by students of the Scottsdale Community College School of Visual Communications.

The Print is Everywhere kit includes:
Six Industry booklets (Commercial Print, Packaging, Tag and label, Wide Format, Industrial, and Promotional)
Resealable stickers promoting each of the six industries.
Career guide identifying print-related creative, technical, and management employment opportunities.
All of the above packaged in a custom printed box
The Print is Everywhere E-Store also includes access to support materials, videos, handouts, banners, and more.
For more information, contact Steve Bonoff or call 612.400.6203